About FashionJobs.com
FashionJobs.com, the world's Number 1 recruiting platform for professionals in fashion, luxury and beauty.
Present in more than 50 countries, the site links candidates with companies,
whether for positions at headquarters (design, marketing, communication, trade, production...) as for sales outlets (sales, merchandising ...).
FashionJobs.com was voted "Best Specialist Job Site"
according to the Statista / Les Echos 2018 study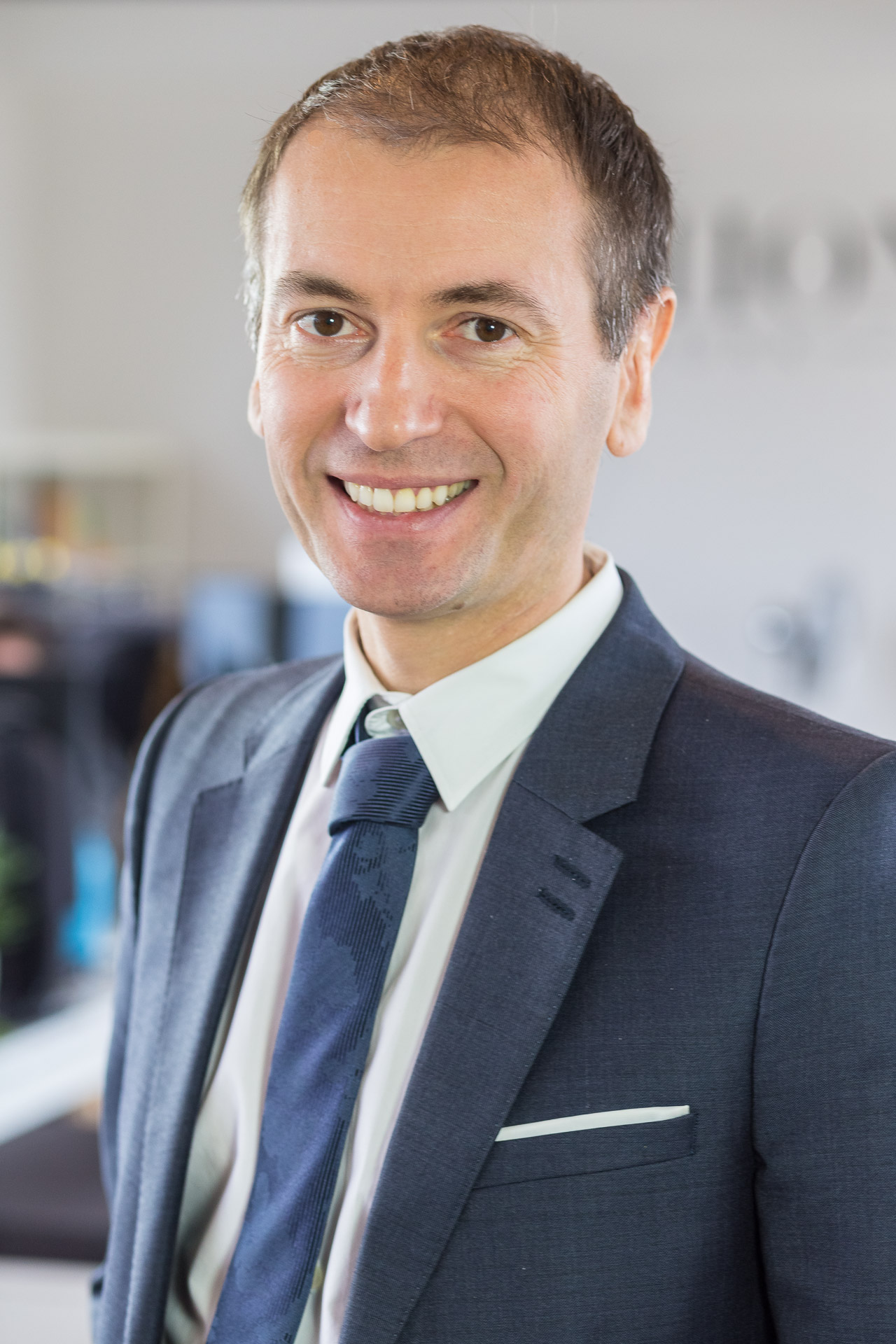 Jean-Philippe Boudy - CEO
The website is published by Fashion Network, a French and independent company founded and directed since 2001 by Jean-Philippe Boudy.
The company has 90 employees worldwide.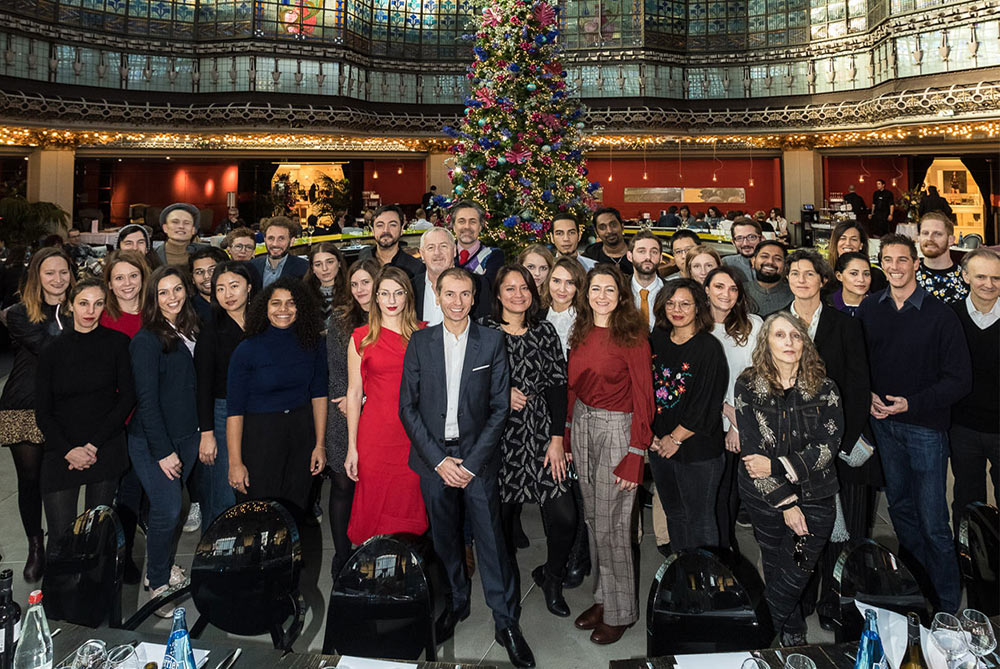 The Fashion Team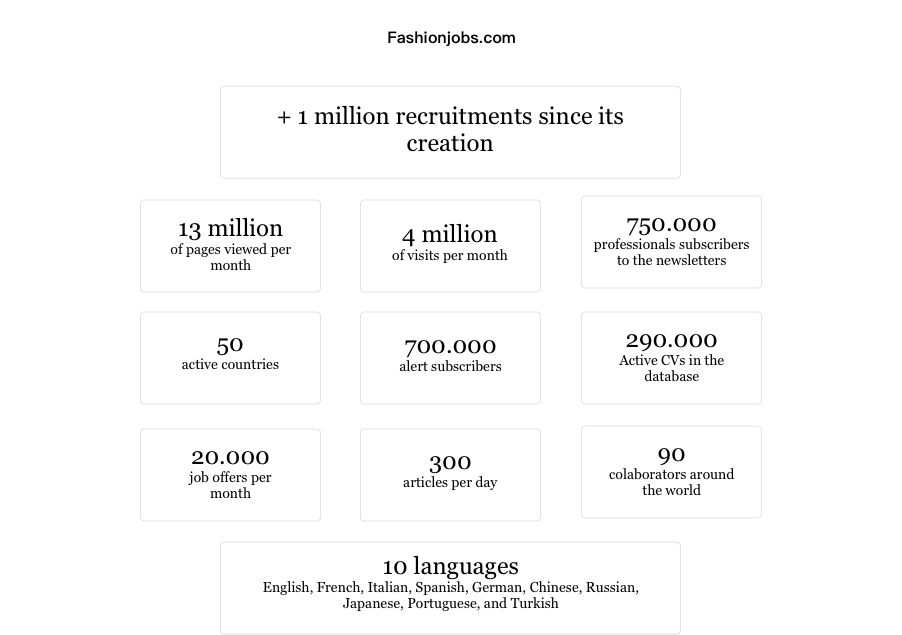 Download our rates
Contact us